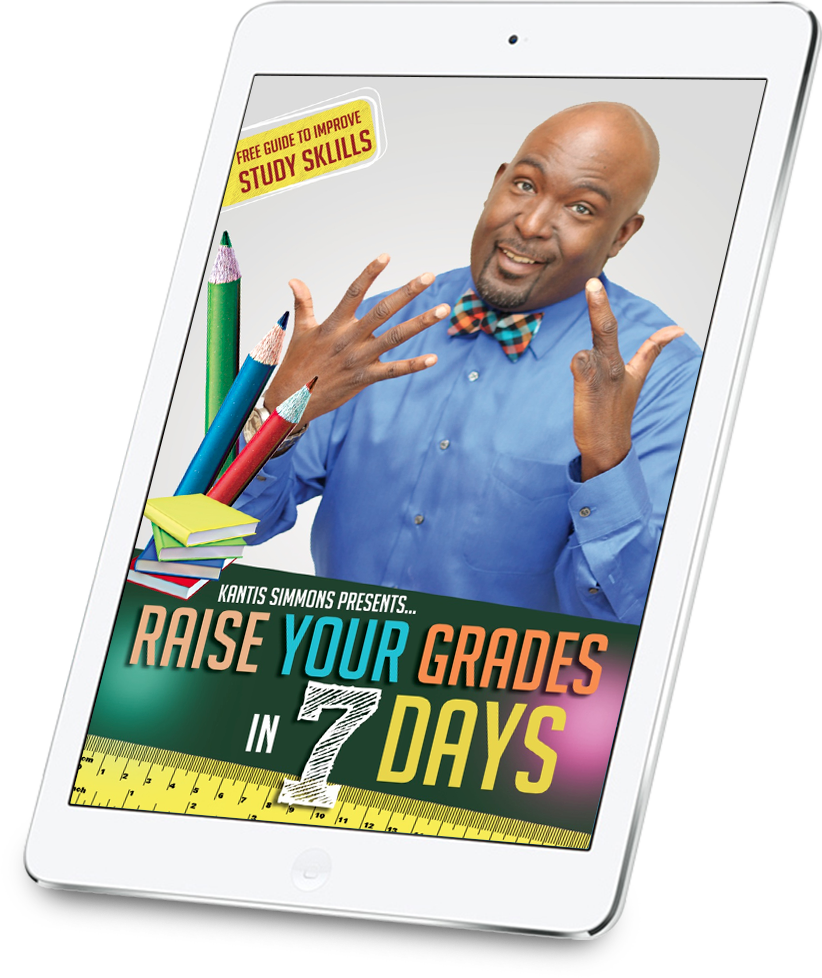 Hi! I'm Kantis Simmons, creator of Raise Your Grades In 7 Days Study Skills Course.

You can have your best school year ever, if you understand how to study right and study productive.
Click above (or below) to discover the 7 key study skills that will immediately raise your grades in school, help you study more productively, and improve your overall academic performance.

---
Over the next 7 days you will discover:
- How to Manage Your Time Wisely and Not Procrastinate.
- How to Be Productive and Get School Work and Homework Done.
- The Simple Habit to Eliminate Distractions While Studying and Be More Focused.

- What's Your Learning Style, and How to Study Based On it.
- How to Prepare For Test So You are Never or Fearful Again.
- How to Get and Stay Motivated When You Dread School Work

---
To join, all you have to do is click on the "Click Here to Join for FREE" button up top or below! Thanks, and I'll see you on the inside!